Unlock Your Writing
A creative writing workshop with Lisa Yarger
for writers of all levels

Sunday, 16 April 2023
14:00 to 17:00

THIS WORKSHOP IS FULL as of 15.4
Please join us another time!
In Person
at the Munich Readery!

Fee: 40€*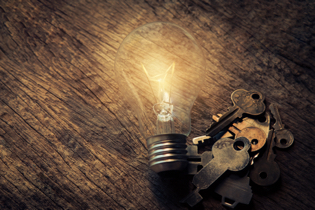 Photo by Aphiwat Chuangchoem

Want to write but don't know where to begin?
Already writing but feeling blocked?

In this workshop, you'll learn to use writing prompts and timed free-writing to unlock your ideas and let your writing flow. You'll have permission to write without concerns about spelling, grammar or whether your writing is "good enough." Prompts such as objects, images, words and phrases will give your imagination a clear starting point.

No prior creative writing experience necessary.

This workshop is designed to benefit writers of all levels, even if you have never tried creative writing before and have no idea what you might like to write. It's also designed for people already working on memoirs, narrative non-fiction, poetry, short stories and novels.

Ready to get your creative juices flowing?
Whether you're a beginning writer looking for support or an experienced writer hoping to spice up your writing practice, this workshop is for you!

Have a question? Ready to register?

Email Lisa at store@themunichreadery.com

Lisa Yarger is the author of the award-winning book, Lovie: The Story of a Southern Midwife and an Unlikely Friendship
(University of North Carolina Press).

https://uncpress.org/book/9781469652122/lovie/

*Reduced rates available for students supporting themselves or in hardship cases.

Feedback from past participants:

"I had some fears going into this workshop: of things being awkward, of not being able to write anything in the live session, of not feeling comfortable in the group to express myself and share my thoughts. I am happy to say none of those fears were founded and the workshop was the exact opposite of all that."

"I had a great time at the workshop, and a great time writing fiction for the very first time! I especially liked the relaxed atmosphere and the inclusion of everybody, while also allowing us to step back and only listen."

"As someone who has attended all six of Lisa's "Unlock Your Writing" workshops, I can say that Lisa provides a supportive, nonjudgmental atmosphere for burgeoning writers as well as those who are interested in trying their hand at writing. She has introduced me to a wide variety of tools, such as using different prompts, free writing, timed writing, and regular writing practice, with the understanding that we each have to figure out what suits us best. Writing can feel lonely at times, but in Lisa's workshops I have found a lively community."