Online Writing Workshop:
Dialogue

a 3-hour ZOOM workshop for writers of all levels,
led by Lisa Yarger

Sunday, 14 March
13:00 – 17:00
(with a one-hour lunch/screen break between 14:30 and 15:30)

Cost: 40€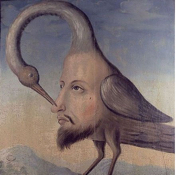 How can we use dialogue to create complex and compelling characters?
What kind of dialogue engages readers and offers insights into a character's unique worldview,
personality, experiences, and background?

In this workshop, you'll learn some do's and don'ts about creating compelling dialogue.
You'll try your hand at some playful writing exercises,
with the option to share and receive feedback on the texts you create.
We'll also discuss a few sample dialogues that you'll read ahead of the workshop.

You'll leave the workshop with a deeper understanding of how dialogue helps create complex and compelling characters,
and with greater confidence in your ability to use dialogue effectively.

To register, send an email to Lisa at store@themunichreadery.com


"I loved the workshop! The choice of texts was amazing. Lisa is always able to find extracts that make me reflect and think about details I hadn't thought about before. And I find her observations always so personal and out-of-the-box, making us see things from a new prospective."


Lisa Yarger is the author of the award-winning book,
Lovie: The Story of a Southern Midwife and an Unlikely Friendship
(University of North Carolina Press).

www.lisayarger.com

Feedback from past participants:

"I expected great content and got it. My expectations were exceeded because the other participants were smart cookies and Lisa also knows how to guide and encourage a group."