****************************
Level Up!

A three-hour creative writing workshop on Zoom
led by Lisa Yarger

Sunday, 13 June
15:00 to 19:00
with a one-hour break
between 16:30 and 17:30

€40,– *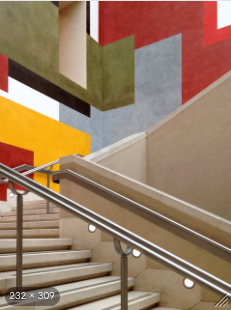 Photo by Brett Jordan from Pexels.

Ready to take your writing to the next level?

In this workshop, we'll explore free-writing, composing, and editing,
as well as how to get the most out of each stage of writing.

You'll have the option to receive feedback on a short text (500 - 1000 words) that you'll share ahead of the workshop, and you'll get experience in critiquing others' texts, all in an encouraging atmosphere.

Some reading prior to the workshop will be expected.

For fiction and non-fiction writers.

This workshop will be in English,
but those who write in other languages are very welcome.

To register, send an email to Lisa at
store@themunichreadery.com

*Reduced rate available for people with reduced means.


Feedback from past participants:

"The feeling in the group was wonderful, and the input and exchange worked well. This is an outcome of your gentle and clear leadership style as well as your careful cultivation of a constructive climate for criticism."

"I learn a lot from how you model giving feedback. I learn something regardless of whose piece you're talking about. And I always take your encouragement with me. Thank you so much — it often helps carry me through this process."

"I really liked the exchange, the concrete feedback from people going through the process, seeing everyone's styles, feeling like everyone is also trying stuff out, and enjoying the talent around me. I'll take with me encouragement, the energy to keep writing, the connection that words make, and not feeling like I'm writing in a cave."

"I found the comments on my work really helpful. My abiding memory will be of all the lovely use of language in everyone else's texts, though."

"I like how you set the tone of the session: it is very nourishing. Your support comes across through the screen. I see this interaction from your side as a form of care work. I'm leaving with a lot of empowerment. Thank you."


Lisa Yarger is the author of the award-winning book,
Lovie: The Story of a Southern Midwife and an Unlikely Friendship
(University of North Carolina Press).

http://www.lisayarger.com

https://uncpress.org